What is the most important ball on the billiard table? If you answered the "8-ball" you're not alone. The 8-ball wins the game, right? Wrong. The cue ball wins the game…hear us out.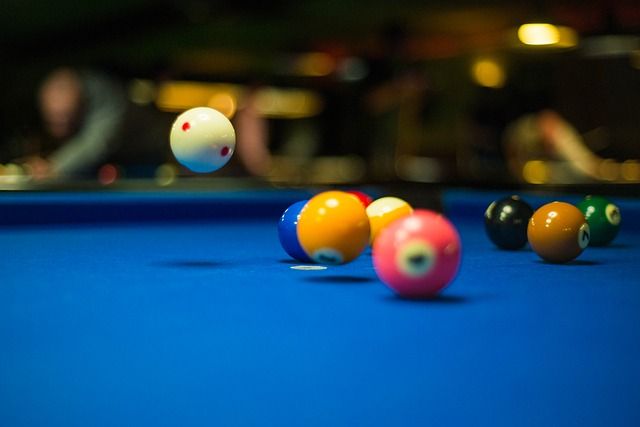 Nothing happens without the cue ball. The cue ball sets everything into motion. The balls never break, the game doesn't get played, and the winning move – correctly getting the 8-ball into the right pocket – never gets realized, without the cue ball.
The same hold true with marketing. Winning doesn't happen unless you make the right moves. First, you have to decide that you want to play the game to win. By winning, you want more sales, more customers, and most importantly, the right customers. In order to win, you need a winning strategy. That's where QBall Digital comes in.
Traditional or Digital Marketing?
Most businesses need marketing, but there are so many tactics and outlets to choose from. Traditional marketing has its place, but most small to medium (SMB) businesses won't need – or be able to afford – a media mix of radio, TV, outdoor, newspaper, direct mail, cinema ads, etc. However, every business in the 21st century will find that they must have digital marketing:
Search Engine Optimization (SEO)
Search Engine Marketing (SEM, PPC)
Targeted Display (Retargeting)
Email Marketing
Social Media Management
Social Media Marketing
Website Design
Listings Management
Reputation Management
Video Production
The team at QBall Digital Marketing Agency, located just outside of Indianapolis, Indiana (in Carmel) has over 25 years of experience helping SMBs with digital marketing tactics that work. At QBall, we will listen to your challenges, your needs, and your wishes to determine a custom strategy that will deliver results. We care about the businesses who trust us to work with them. We don't succeed unless you do.
QBall Digital provides complete transparency with monthly calls and an online dashboard so you can see the results of our work, 24/7. Therefore, we don't hold our clients to long contracts. We truly believe that, if we are delivering results, you will happily continue a relationship with us.
The first move is up to you. Call us at 317.696.1916 or complete a short form for a free consultation. After that, expect us to reach out to you right away! We look forward to meeting you!