Reputation Management Services: Guarding Your Online Image for Indiana Businesses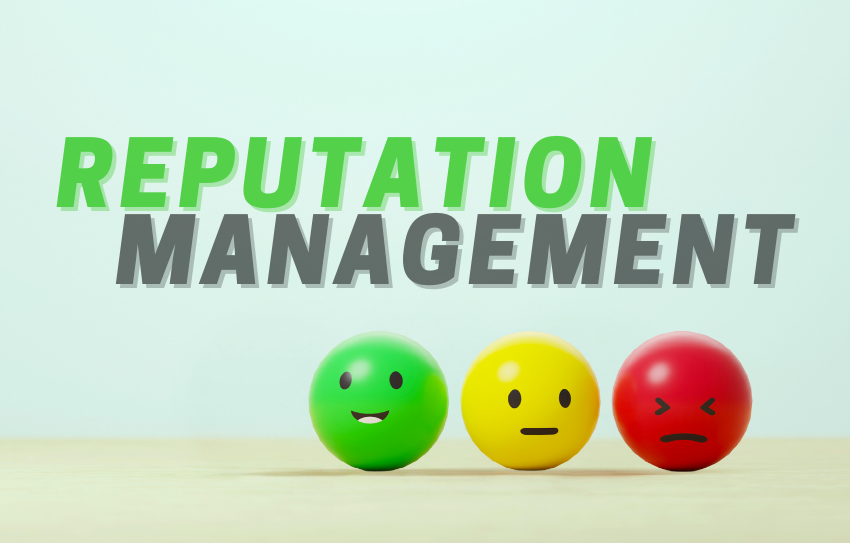 Reputation management services have become more than just a trend – they're a downright game-changer, especially if you're at the helm of a business in the great state of Indiana. In a world where everyone's connected online, having a stellar online presence is a non-negotiable. Let's dive deep into why reputation management services hold such tremendous importance and how they can truly revolutionize the way Hoosier businesses operate in the digital sphere.
The Local Scene: What's Up and What's Down
Indiana boasts a thriving and diverse business community. But here's the catch – the competition can be cutthroat. In this era of digital prominence, your online reputation can either be your greatest asset or your Achilles' heel. When folks are looking for local businesses, they often turn to the internet for some good old-fashioned reconnaissance. And right there, in the midst of this digital transformation, reputation management services step into the limelight.
Let's face it – online reviews and customer feedback can be the wind beneath your wings or the storm cloud over your head. They hold incredible power, capable of swinging your business fortunes in either direction. But in Indiana, where word-of-mouth recommendations still hold significant sway, managing your online presence isn't just a choice; it's a necessity.
The Lowdown on Online Reviews
Online reviews are akin to modern-day word-of-mouth recommendations. They've got the potential to wield significant influence over a customer's decision-making process. Just a few negative reviews showing up prominently in search results can send potential customers fleeing, while a consistent stream of positive feedback can make your business shine online and, more importantly, draw in more customers.
In Indiana, where community trust is a big deal, online reviews can make or break a business. That one pesky negative review? It can ripple through the local community, affecting your reputation and, inevitably, your bottom line. So, it's not just about being online; it's about making sure that the online version of your business is as stellar as the one in the physical world.
Why Indiana Businesses Should Care About Reputation Management
Reputation management services, tailor-made for Indiana businesses, are designed to tackle the unique challenges that come with operating in this local market. These services understand the dynamics of the local economy and appreciate the specific needs of Indiana businesses.
One of their primary functions is to stay vigilant and keep a close eye on your online reviews. They're the first responders, swiftly addressing any negative feedback and turning it into an opportunity to show just how much you value your customers. It's like a reputation makeover, making you look even better than before.
But it's not just about reviews; it's also about actively shaping how you come across online. Reputation management services help you engage with your audience, showcase your expertise, and maintain a consistent online presence. In Indiana, where people value transparency and good service, that's pure gold.
Building Trust and Boosting Your Cred
Trust and credibility – they're like the secret sauce for businesses in Indiana. Reputation management services are your partners in trust-building and credibility-boosting. When potential customers see that you're consistent in delivering quality and that you actually care about what they have to say, they're more likely to choose you over the competition.
Building trust through reputation management goes beyond managing reviews. It's about showing that you're reliable, knowledgeable, and actively engaged with your audience. In Indiana, where word-of-mouth recommendations still carry immense weight, a solid online image can make all the difference.
So, to sum it all up, reputation management services aren't just a nice-to-have; they're a must-have for businesses in Indiana. Your online reputation isn't just a digital accessory; it's a reflection of your business integrity. In today's digital world, reputation management services tailored to the unique challenges and opportunities of the local market are your best bet to handle online reviews and customer feedback like a pro.
By actively managing your online reputation, you're not just building trust and credibility; you're also pulling in more local customers. In Indiana, where community matters, your online image can be the key to success.
How QBall Digital Can Give You a Hand
Looking for reputation management services in Indiana? QBall Digital has got your back. We're the Indiana SEO experts who know the local scene like the back of our hand. Our team specializes in digital marketing services right here in Indiana, including top-notch reputation management.
With QBall Digital, you're not just getting a reputation management service; you're getting a partner who's got your back. Negative reviews? We'll handle them. Positive feedback? We'll leverage it. We're all about helping you shine online and draw in those local customers.
Ready to step up your online reputation game? Get in touch with QBall Digital today. Let's boost your online image and bring more local customers to your door. Take that first step to a better online reputation!