Common Digital Marketing Mistakes to Avoid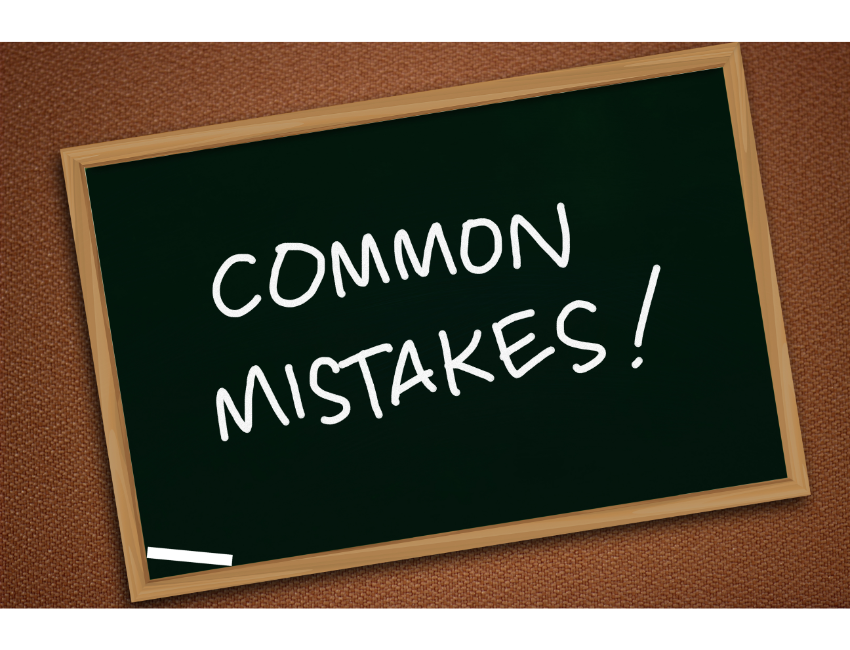 Are you a newbie to digital marketing? The world of digital marketing can be overwhelming to start with. It's not just about creating content and posting it online; it requires strategy, planning, and execution. But don't worry! In this blog post, we'll guide you through some common mistakes to avoid in digital marketing to help you prosper and achieve your digital marketing goals. And the cherry on top? We'll introduce you to QBall Digital and how we can assist you in your digital marketing journey by making it easy, fun, and engaging.
Mistake #1: Not Having a Clear Goal in Mind
Let's face it; digital marketing is not a one-size-fits-all approach. Each business has individual requirements, objectives, and goals. So, it's essential to have a clear understanding of what you aim to achieve with your digital marketing strategy. Setting a distinct goal helps you determine your target audience, the content you'll create, and the channels you'll use. Avoid the pitfall of creating content for content's sake without a purpose. One great resource to help you set your digital marketing goals is QBall Digital. Their team of experts can offer guidance and support to help you create and achieve your digital marketing goals.
Mistake #2: Not Knowing Your Target Audience
Understanding your target audience is a crucial step to creating successful digital marketing campaigns. It's straightforward to make the assumption that everyone is your audience, but that's not the case. When you don't have a clear understanding of your target audience, it's challenging to create meaningful content that will resonate with them. Avoid this common mistake by conducting thorough research and gathering data on your audience. QBall Digital can help you get started by providing market research services to help you identify your target audience's demographics, behaviors, and interests.
Mistake #3: Not Having a Consistent Brand Voice
Consistency is key in digital marketing. Having a consistent brand voice helps build trust with your audience, making them more likely to engage with your content. Yet, it's easy to fall into the trap of using multiple brand voices, making your brand look inconsistent and unreliable. To avoid this mistake, define your brand voice and create a style guide. This will ensure that everyone on your team adheres to the same tone, language, and style, making your brand voice consistent across all channels. QBall Digital can help you develop your brand voice and create a comprehensive style guide that your entire team will love.
Mistake #4: Ignoring Your Website
Your website is your online presence and plays a significant role in your digital marketing strategy. Your website is where users come to learn more about your products or services, and it's critical to make it user-friendly and optimized for search engines. Ignoring your website and not investing in its design, functionality, and optimization can make it challenging to achieve your digital marketing goals. QBall Digital can assist in creating a website that's optimized for the user experience and built to convert visitors into customers.
Mistake #5: Avoiding Paid Advertising
While organic traffic is great, relying solely on organic tactics can be limiting. Paid advertising is an excellent way to reach a wider audience and drive traffic to your website. It's essential to have a paid advertising strategy that aligns with your digital marketing goals. Don't overlook the power of paid advertising and the results it can deliver. QBall Digital can help you develop and execute a paid advertising strategy that targets your ideal audience, delivering measurable results.
Mistake #6: Not Measuring Results
The beauty of digital marketing is the ability to track and measure the results of your campaigns. Yet, many beginners overlook the importance of measuring their results. Measuring your results helps you understand what's working and what's not, allowing you to make data-driven decisions. Avoid the mistake of not measuring your results by setting KPIs and regularly reviewing your metrics. QBall Digital can help you understand which metrics are essential to track and provide you with regular reports to help you understand your campaign's success.
In conclusion, digital marketing can be overwhelming, but by avoiding these common mistakes, you can make it more manageable and drive your brand's success. And don't forget, QBall Digital is here to help guide and support you every step of the way, with a team of experts that can help you achieve your digital marketing goals with ease. Contact us today to learn more.