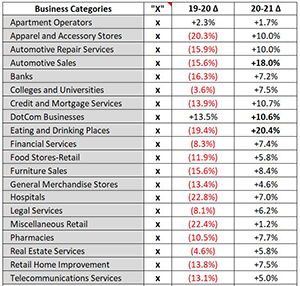 Free Marketing Report
Borrell Associates, the most-trusted name in digital marketing research, has just released an exclusive report for marketing trends in Indianapolis. These trends will affect every small and medium-sized business as we all get back on track for 2021. Find out how your industry is pivoting their marketing this year so you can get an upper hand and be more competitive. Are your competitors putting more marketing dollars behind online video ads or Google pay-per-click? Are they going to invest more in Geofencing or Email Marketing?
Knowledge is power. Be one step ahead of your competition with a FREE report written just for Indianapolis SMBs.
Fill out this form and a QBall Digital representative will be in touch asap!